Just Around the Corner
As August has soared by and September is quickly approaching, we prepare for several upcoming events.  Some of us are preparing to start school. Some of us are getting our children ready with new supplies and clothing. Teachers and staff are assembling classrooms, equipping buildings, and other school-related places are getting their final checks.  If you haven't already started school, it's just around the corner I'm sure.
Before we know it, the weather will get cooler, and autumn will arrive.  That time of year for picking apples or even pumpkins (or at least in our part of the world).  That is usually a time when crafters prepare for bizarre, holiday trade shows, or whatever you may know them as.  Again, those are just around the corner.
And before you know it, the Christmas season is upon us just like that! Where did the time go?  Yesterday it seems that Christmas was just around the corner and like that, it is here.  Since these seasons will be upon us sooner than we anticipate, I would like to share some great autumn quilt patterns and some thoughts with you about each one that I chose.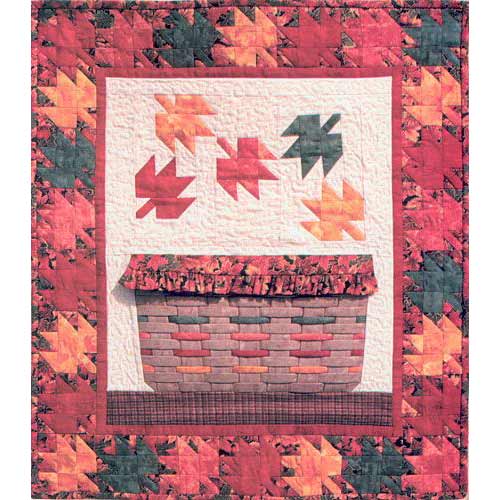 As a family, we would rake leaves and of course, we kids would jump in that big pile that we worked so hard to make.  I can hear our giggles now and see my dad throw extra leaves on us to help bury us further in that pile.  Rake again in a pile. Jump in and scatter leaves. Giggle. Repeat.
As a child, my mom would take my sister and me to craft shows.  This pattern reminds me of those shows that were at the local orchards near us.  I can smell those fresh donuts and taste that warm   apple cider now.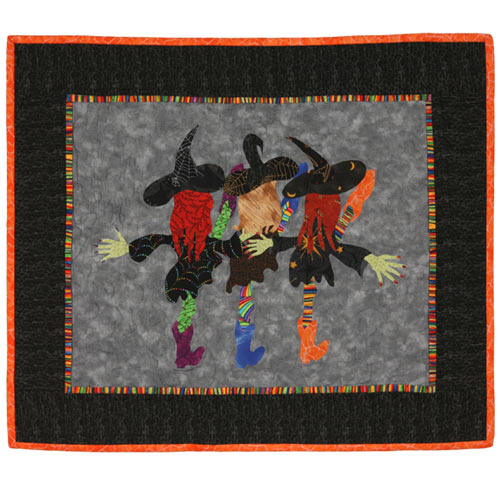 Halloween was my mom's favorite holiday.  She loved decorating outside: we had ghosts, headstones, a coffin, and bats that you would see as you approached our house.  She would dress up as a witch every year with her greasy hair wig, a fake pointy nose, and however she would fix her makeup that year and stand next to her cauldron full of Halloween candy.  The older kids always looked forward to coming to our house.  (Please keep in mind that the decorations and costume were all homemade; this was way before Hobby Lobby and JoAnn's are what we know it to be today.)
For those of us that are ahead of the game, super organized, or whatever you may call yourself (or get called), here are some Christmas gift ideas that I would make for my friends, family, and the special people or co-workers in my life.
We have those on our lists that enjoy a drink during this season.  Festive material may be used for this personal gift.  To make it more personal for that special someone, pick a fabric print that is a reflection of them: cats, dogs, favorite sports team, tractors, or characters from their favorite movie or show.  Red or white wine is a splendid choice, but sparkling grape juice will also fit in this gift tote.
These are ornaments that I would make for my nieces and nephews.  If I had grandchildren or godchildren, I would include them in this list.  You can even make these into a personalized gift tag that was made with extra love.
These are a great size for stuffing their favorite treats in something that is not a gift bag or box.  Favorite treats may include things like a gift card (which we offer), scratch-off tickets, candies, and sweets, and those who don't enjoy receiving cash as a gift.
Come and check out our website: Quilterswarehouse.com.  See what inspires you or provokes a memory from your past, which was just around the corner.